"You do know you're going to have to give up that anal one day."
This question was presented more as a statement of fact, rather than a query posed in earnest. The woman to whom the interrogation was put sat motionless; her lips rounded in a silent scream, her eyes glassy and rounded like the bottom of a washing basin.
"It's true," confirmed a second confidant. "But don't worry. It will only have to be on special occasions – Christmas and birthdays."
"But the day WILL come when your husband will eventually wander 'unintentionally' away from the pussy and will request anal."
The room rocked with subdued laughter and knowing murmurs of mmhmmm's.
I shared the bride-to-be's petrification – for as yet – I have managed to avoid the issue of/conversation about/desire to submit to or perform anal penetration. And if the truth be told, nothing terrifies me more than the thought of that singular, feral act. The very thought of it makes me cringe, and yet I instinctively know that the two women giving the blushing (indeed, profusely sweating) bride are telling nothing but the truth: there is an 8 in 10 chance that your man is going to want to stick his ding-a-ling in your booty hole one day. Many of my homies have talked about it. I had one male friend who exclusively had anal sex with his girlfriend after she gave birth to their son. So while the idea may be terrifying (or exhilarating) it's one that must be addressed as pragmatically as possible, I believe. What to do?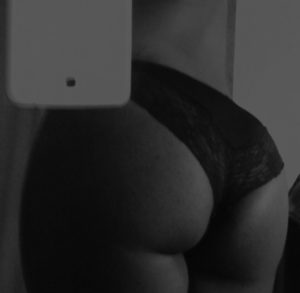 Last week Friday, #FutureAfricaSex was the HT used to invite a collective online discussion about where we see how the passion and the politics of sex in the future. Many of the comments were very thoughtful, and yet all I could think about was anal sex. It was difficult – impossible, really – for me to explain where I see the potential for anal's place in the African woman's bedroom in 140 characters. My series of tweets may have been perceived as trolling, but I assure you what I am about to propose is very serious and one I hope developers will have a look at and deploy.
Okay; so here goes:
There needs to be a technological solution for women who both dread and desire to provide anal sex for their partners. If I had a patent on such an item, I'd call it the Butt Buddy. Here's how it would work.
***
Inspired by the great minds that brought us the battery-powered vibrator, the Butt Buddy takes away the fuss and mess (and pain) of anal penetration. It is silicone appendage that mirrors that shape, tautness and scent, if one wishes, of the anus that women simply slip over the opening of the vagina and present to their partner. It's held in place by something science-y, like suction cups or temporary adhesive. The partner in possession of the phallus carefully and thoughtfully eases his way into the Butt Buddy and proceeds as he might with traditional anal penetration, which as far as I'm concerned rules out wild, undisciplined thrusting. Doing so would result in permanent damage to a human anus, and likewise to the Butt Buddy. Have some respect and decorum!
The result is satisfaction for both partners. For the woman, her anal virginity remains intact, and for her partner the sensation of having explored an area that is a no-go for the majority of Earth's male population.
The makers of Butt Buddy admit that it would look strange ( and kind of funny) to look between your sexual partner's legs and see two anuses staring back at you, but we believe that it's something that you will eventually get used to…like the way money smells when its been tucked beneath the breasts of a very large woman, or the way a taxi driver insists on shaking your hand after you've just witnessed him take a piss on the tires of a parked lorry.
Or you could turn off the lights and avoid the sight altogether. Which ever.
****
You're laughing. Some of you are scowling. But you won't be what some woman in Togo starts manufacturing Butt Buddies and you're all getting them in your X'mas hampers and hen's night gift bags. Then you will remember this post. This is the future!