Adventures Live! descended on Accra a mid-December 2019 morning before the city was inundated with visitors arriving for Ghana's Year of Return celebrations. A one-day festival to celebrate pleasure, sex and sexualities, it also celebrated ten years of the creation of the blog, Adventures from the Bedrooms of African Women; started by Nana Darkoa Sekyiamah with her friend, Malaka Grant as a way to encourage more open, honest conversations. That blog has since birthed a full-blown community positively shaping the way that African women think about their bodies and about freedom.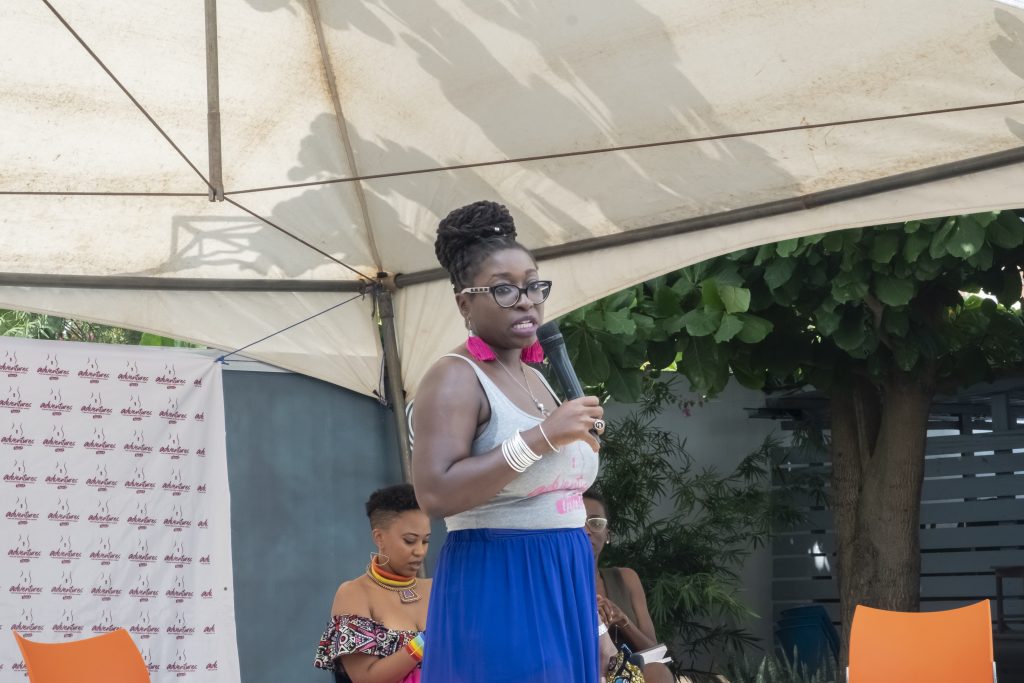 The idea to create a live experience out of the blog was one that had haunted Nana Darkoa for quite some time. To shift it into reality, she created a working group that included Malaka Grant, Fatima Derby, Caroline Kouassiaman, Nana Akosua Hanson, Rita Nketiah, Kobby Ankomah-Graham, Suhaidatu Dramani, Famia Nkansa and Jay-Rene Kouassiaman who joined her in helping to conceptualize and plan the event. The team then put out a call within pan-African feminist spaces across the continent for people willing to fly to Ghana to take part in a festival themed around 'Decentering the D' and centring pleasure in African women's lives.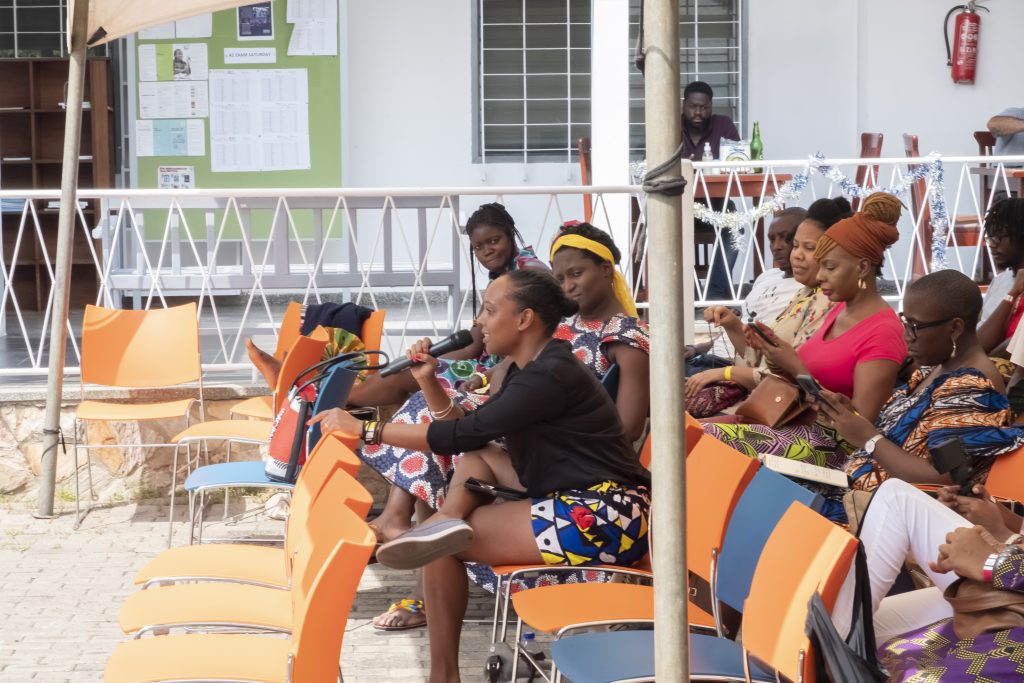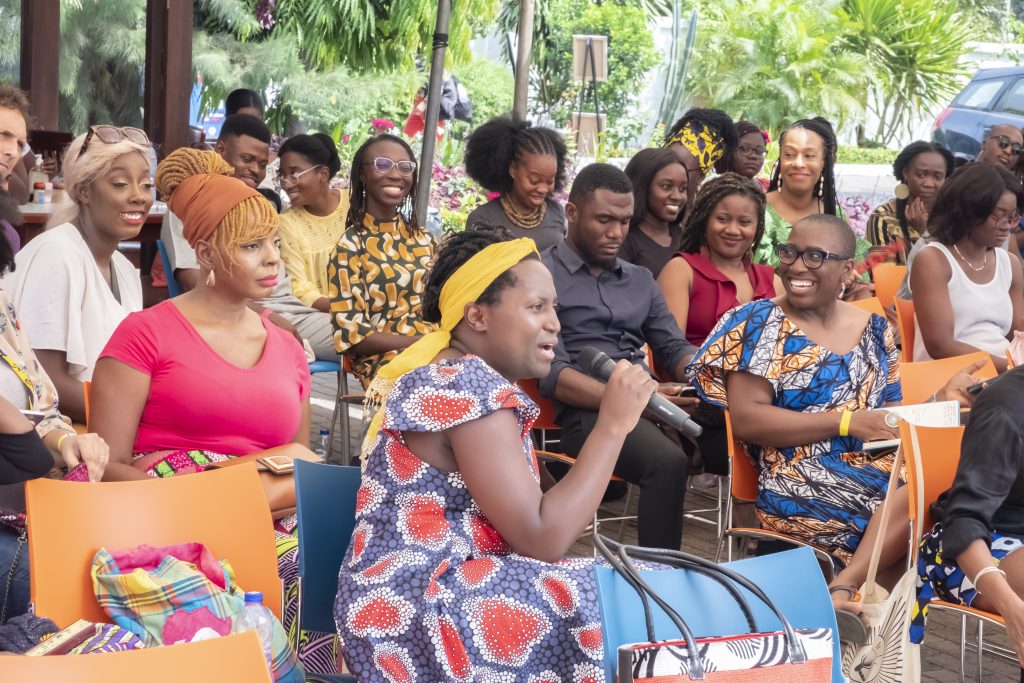 Taking place at the Goethe Institute, the event brought together feminists and activists from countries including Ghana, Senegal, DRC, Ivory Coast, Burkina Faso, Haiti, and Kenya, all of whom contributed their own resources, time and experiences towards making Adventures come alive. It was preceded by a Drag Ball that took place two nights before the big event at the recently refurbished Untamed Empire. A party where all were encouraged to feel free, it set a fun, celebratory tone that inspired one attendee to tear up saying it was the first time where they had truly felt less anxious in a public space.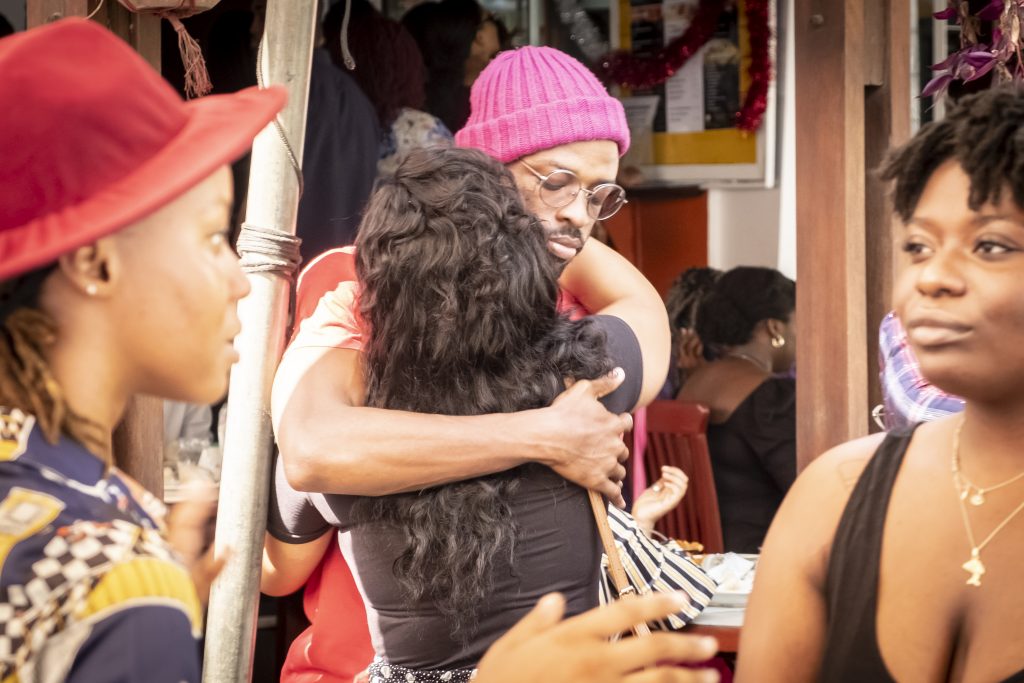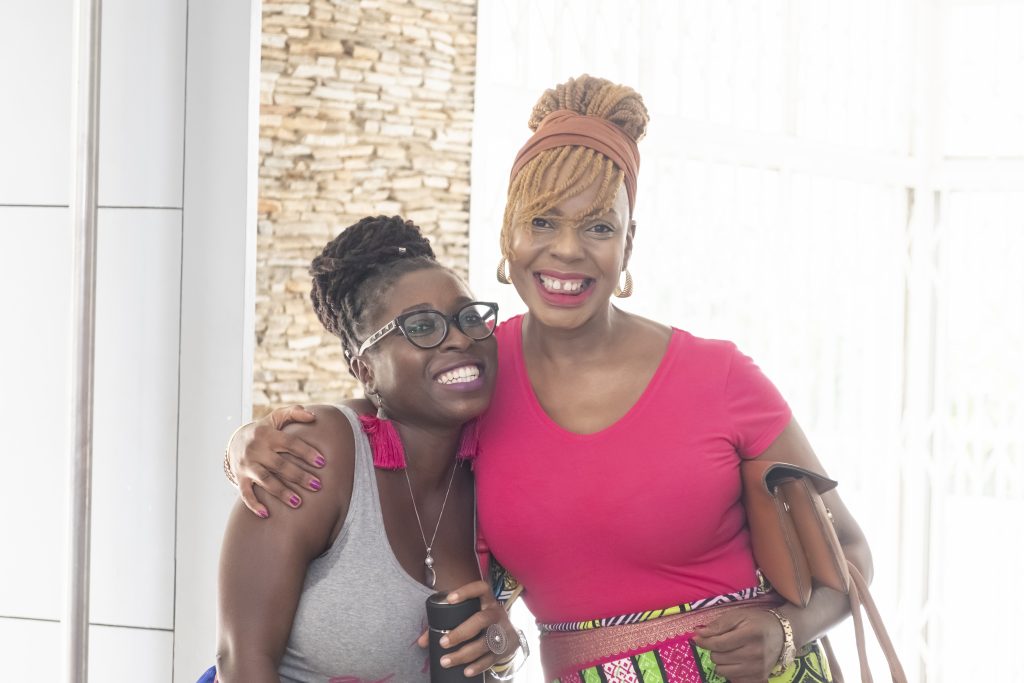 Guests arriving at Goethe the following morning were faced with a choice between wristbands of different colours, each indicating a different level of consent regarding whether or not they could be photographed. Yellow meant people did not mind their pictures being taken while pink indicated refusal. MC for the day, Famia Nkansa, began by expanding on this with an icebreaker that drew important parallels between such consent and the issue of sexual consent.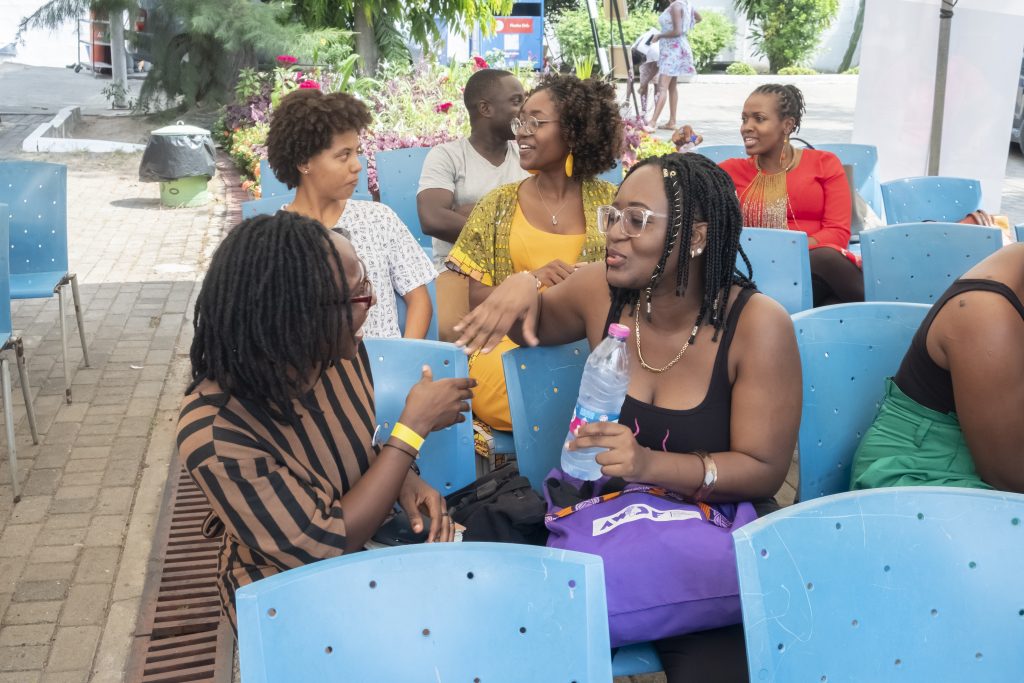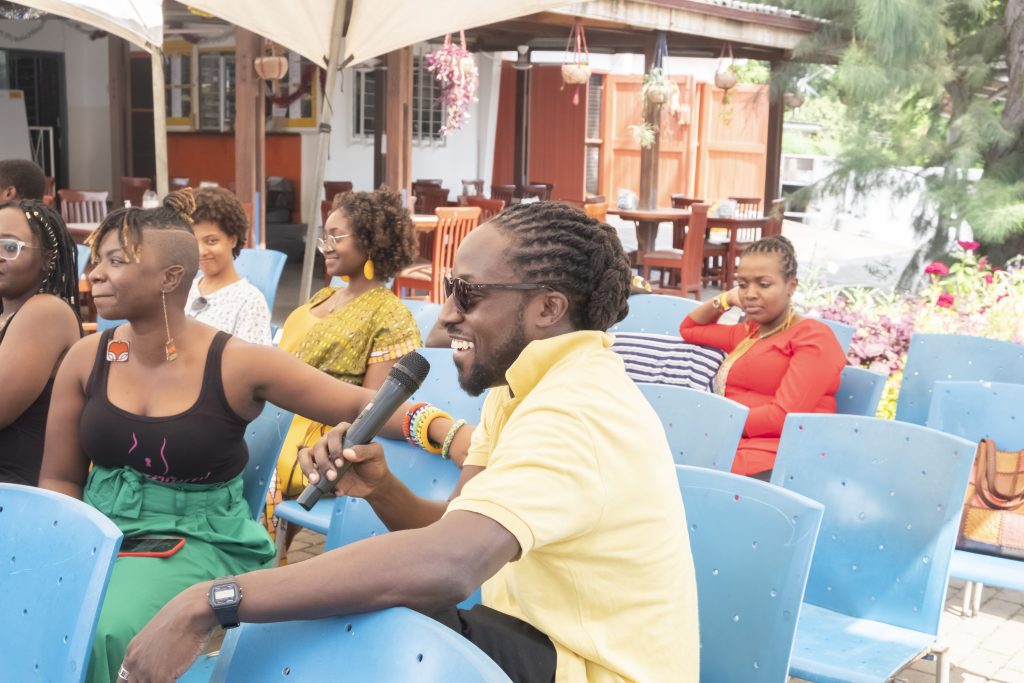 Thereafter, the event really kicked off with a riveting keynote discussion on the theme of Decentering the D: Pleasure, Sex and Sexualities between Nana Darkoa and an all-feminist panel including the blogger Kinna Likimani; Kenyan podcaster, Kaz; Nigerian writer/activist OluTimehin Adegbeye and writer/communications specialist, Fatima Derby. Covering vast ground, the discussion travelled from sexual pleasure to how to raise feminist children – and so much more in between – as the panellists shared stories drawn from their personal and professional experiences.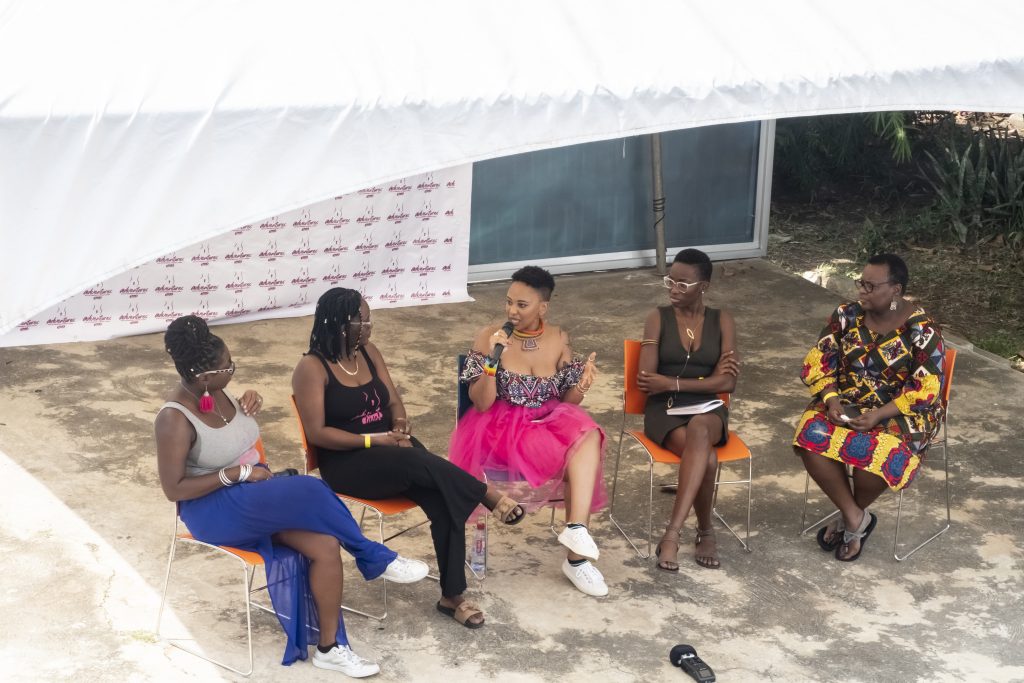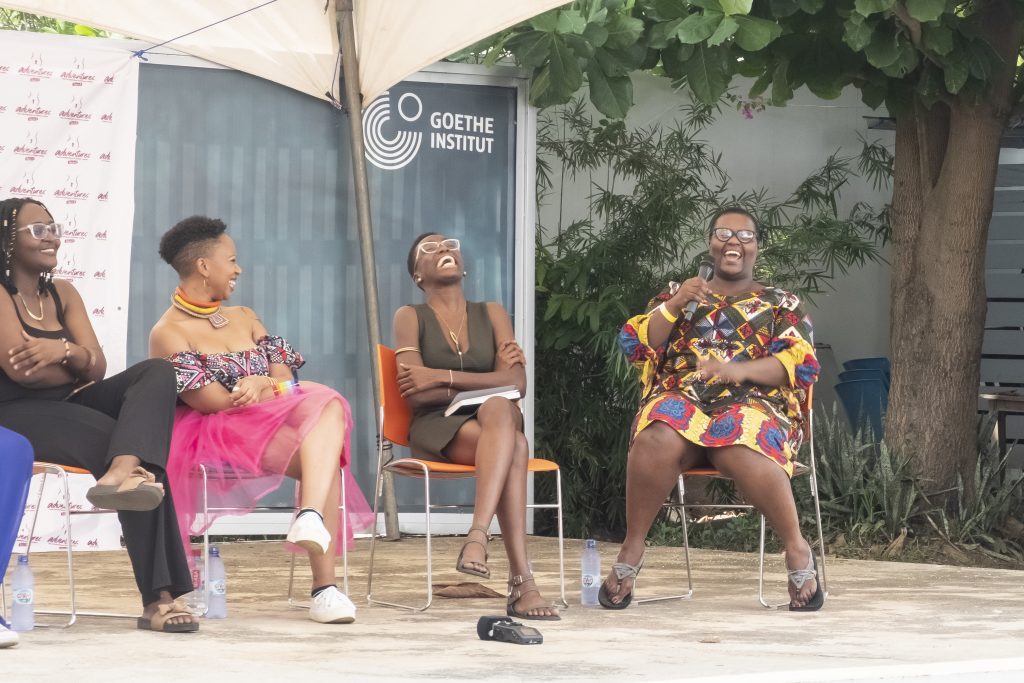 Attendees were then faced with their second big choice of the day between three breakout sessions. With help from Maame Adjoa and Rama Abubakar, Jay-Rene facilitated a session around the question, 'How Can We Make Sex More Fun?' open to all genders. Likewise, Deborah Frempong facilitated a mixed-gender session on 'Sex, Culture and Religion' (with a panel where Famia and Kobby were joined by Huseina Meyaki and Eva Andoful) while Fatima and Rita facilitated a women-only session alongside Golda Gatsey and Sheila Adufutse of the LBQ Gathering on Women Loving Women: Exploring Pleasure.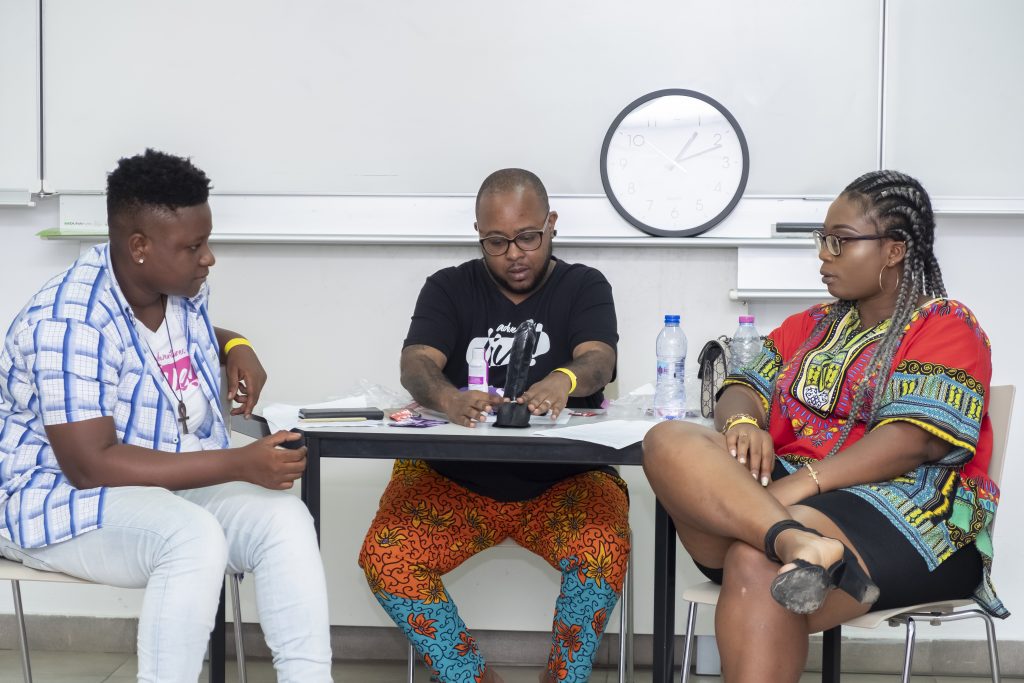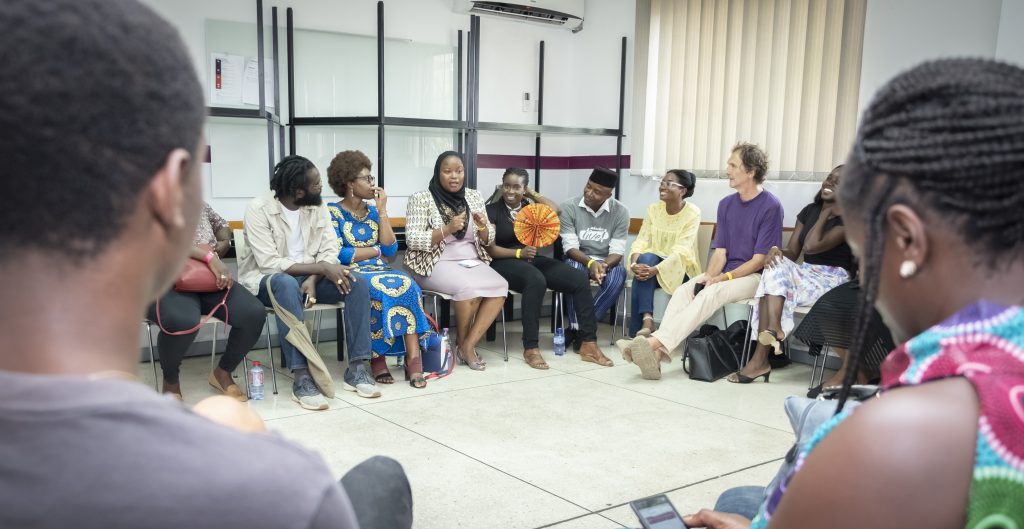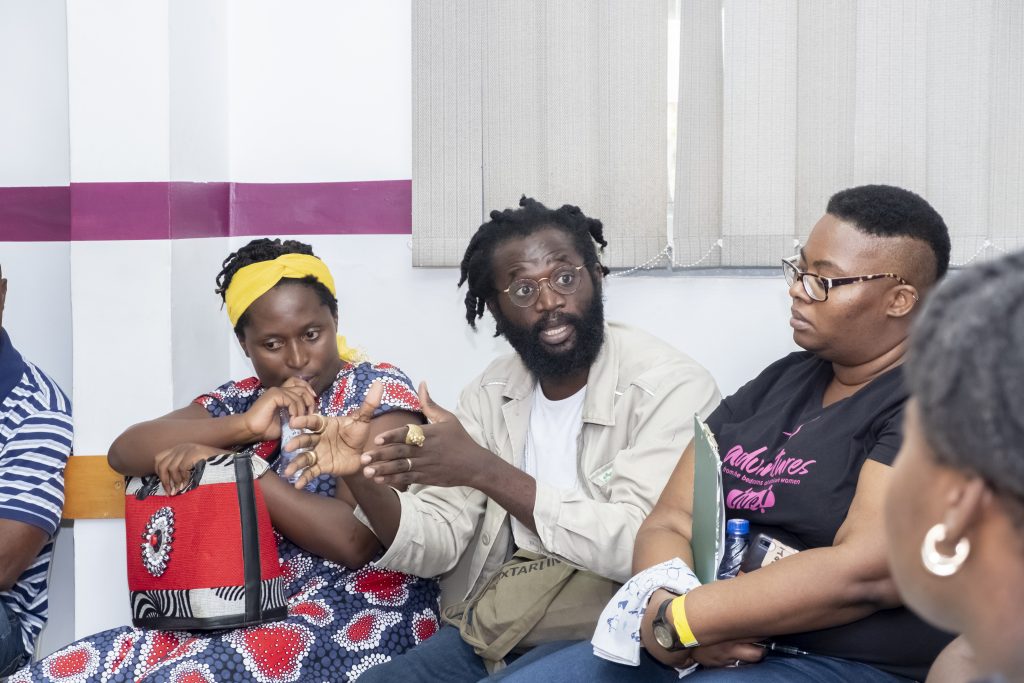 After the sessions, lunch was abuzz as the Goethe restaurant served food to over a hundred hungry guests, as well as several others who had been unable to pull away from work for the event but who dropped in on their lunch breaks regardless, just to see what was happening. New sessions were formed on the fly before everyone delved back into the second set of breakouts. The women-only session was on the topic of How to Love Yourself As You Are, and was facilitated by Diakhoumba Gassama with panellists Adisa Tinorgah and Maame Akua Kyerewaa Maafo. Running alongside it was a mixed gender session on Sex Work and Sex Worker's Rights hosted by radio broadcaster, Natalia Andoh, alongside a panel consisting of Mariana Yusuf, Susana Dartey and the masseuse, Ransford Afari.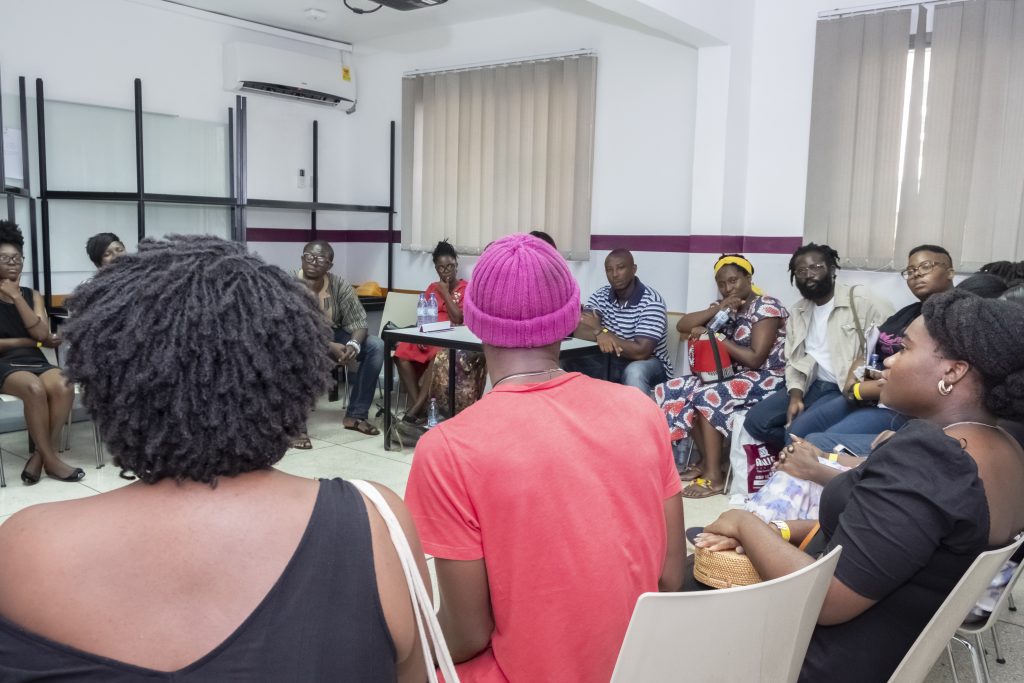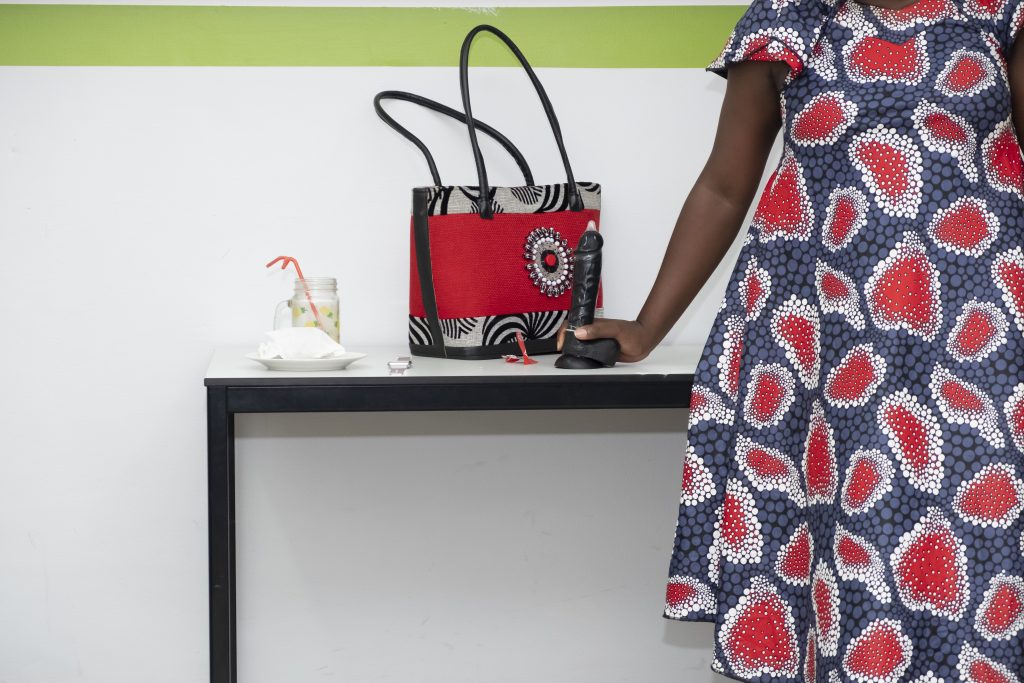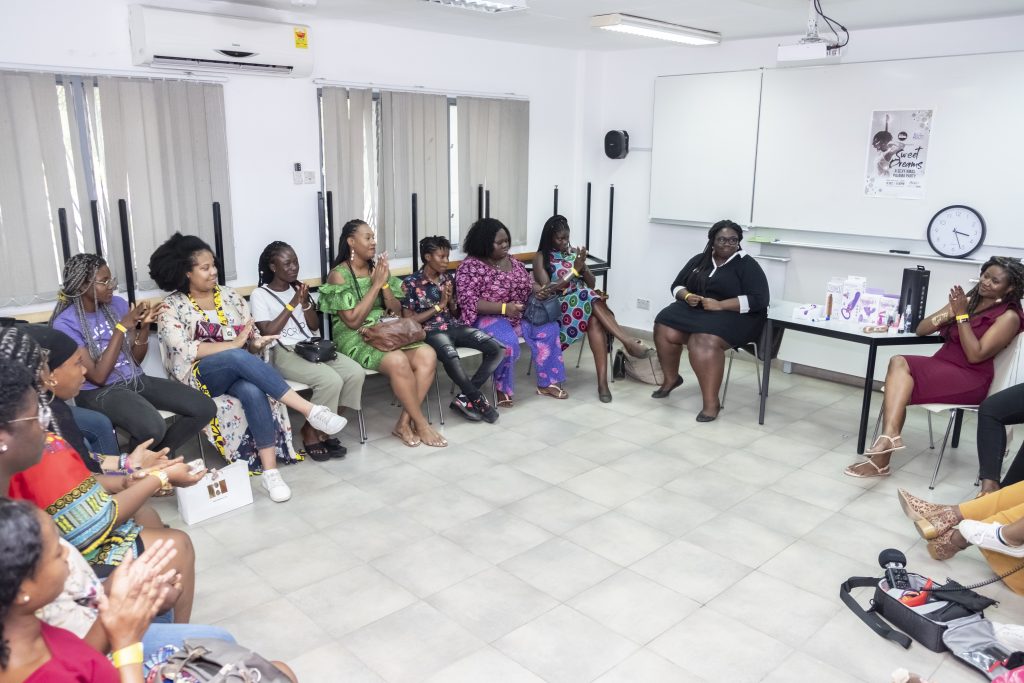 By sunset, the day came to a climax with all the sessions making way for one final keynote discussion on Everything You Wanted to Know About Sex But Never Asked facilitated by Françoise Moudouthe alongside Fatime Khady Faye, Naike Ledan and Solange A.M. Kibbi.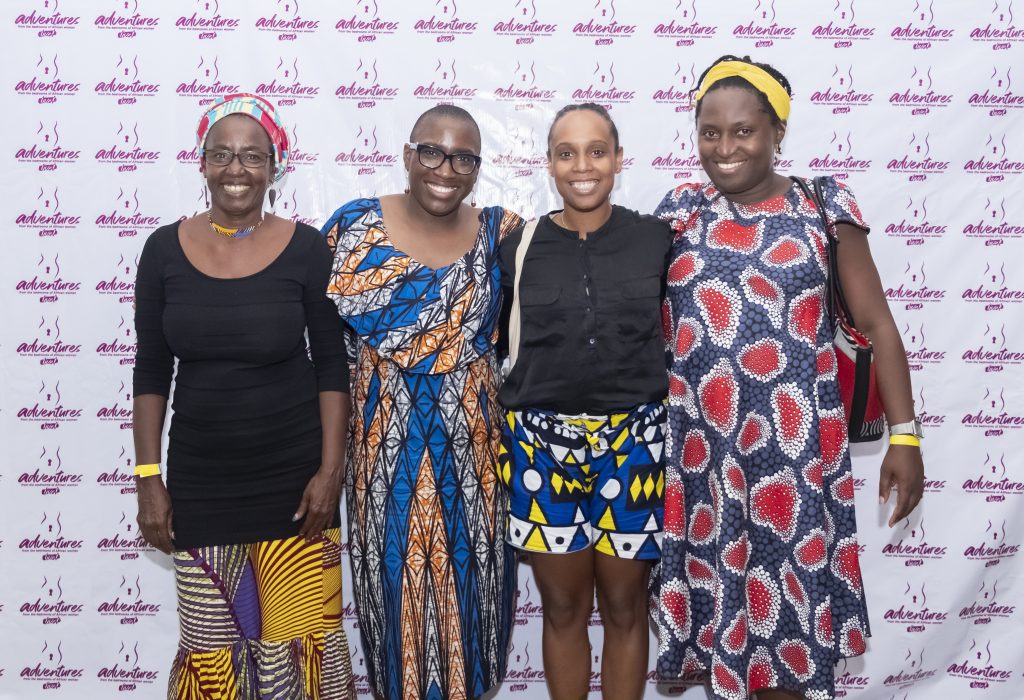 Caroline and Kobby brought everything to a close encouraging everyone to not only reflect on everything they had learned and felt over the day but to commit to sharing the very same with at least a few other people before a possible follow up event the following year.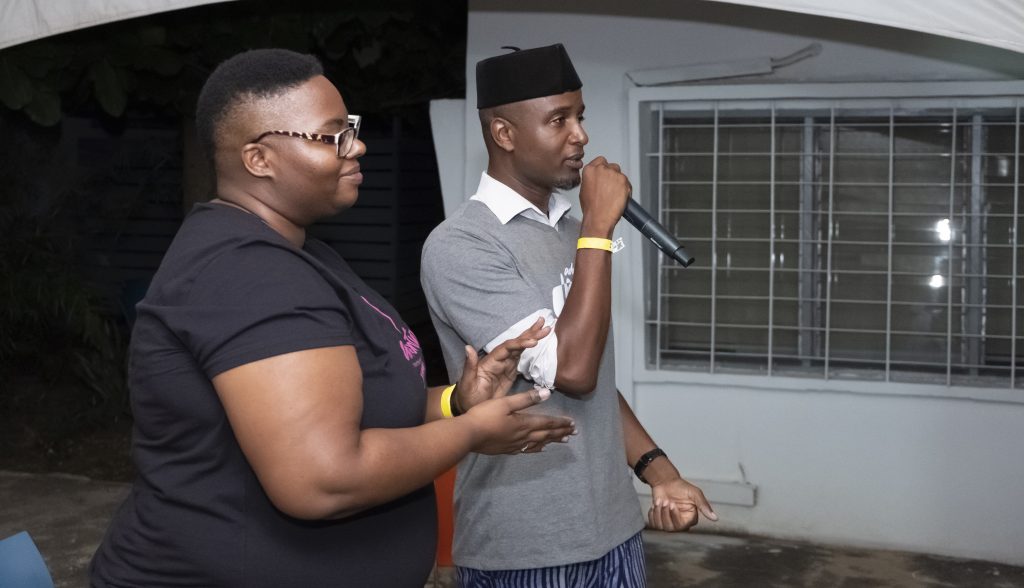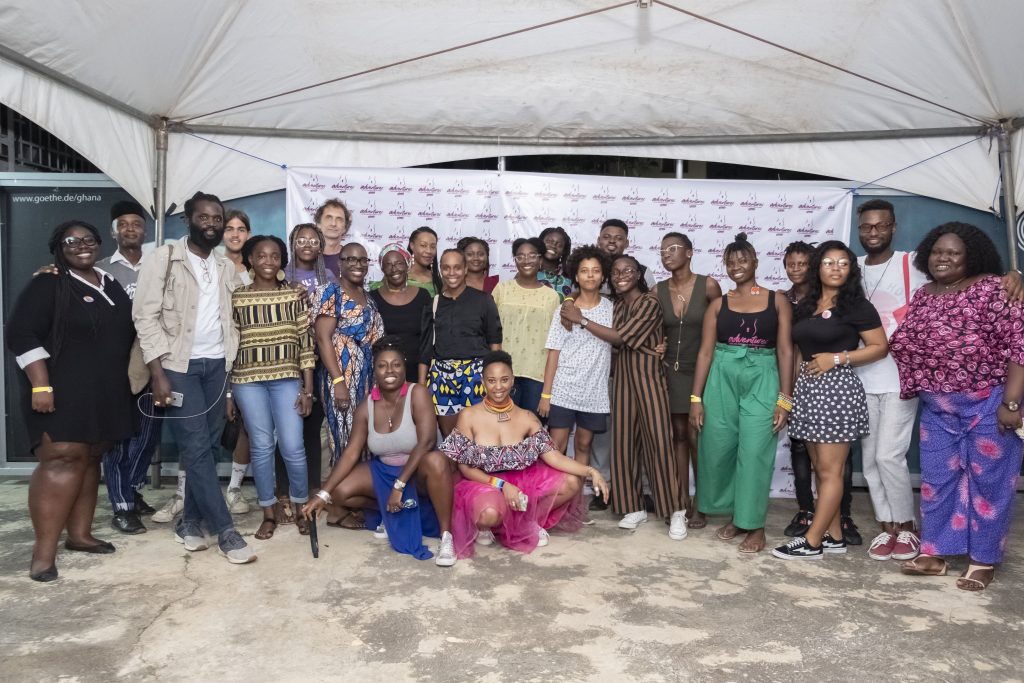 * Editor's Note: Want to see more content like this? Please take our community information survey.