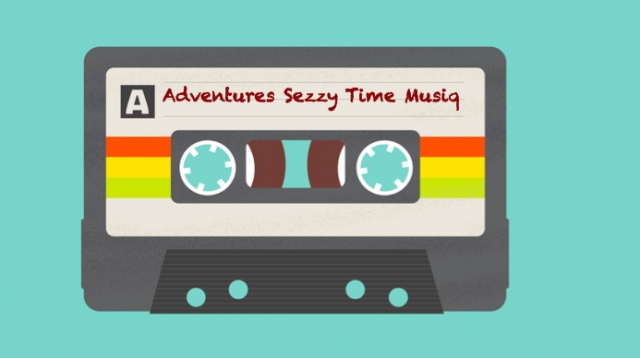 Question: Do y'all still make love/have sex/do the nasty/smash with music on?
It might seem like a strange question, but #Lockdown has me pondering issues of little consequence but high emotional impact if left unresolved. Depending on your country's rules, you may have more access to outside than others. Maybe your life has changed very little in the ways that matter. In Kenya for instance, they are under curfew whereas here in SA, which registered the Continent's highest number of COVID infections, we are under strict stay at home rules.
As such, this is rendered me moored to my bed, sofa and other plush surfaces with plenty of time to consume all kinds of content– and a lot of that has been audio.
I've recently become a fan of D Nice's Club Quarantine on IG. You can check it out on the weekends if you're so inclined. His sets have evolved over the past few weeks, with the newest iteration that has been aptly named Club Quarantine After Dark. Ironically, CQAD begins when I wake up early in the morning SAST, and as of this post, I am listening to Maxwell and the Stylistics.
As the music takes my mind to places my body may follow later in the day, I find myself wondering about the evolution of the inclusion of music and its contribution to setting the mood for lovemaking. When I first began having sex, cassette tapes were all the rage. They came in 30 or 45 minutes of audio per side and whenever I had a dick appointment with one particular boyfriend he'd have his mix tape with Jodeci, Shai and Silk already cued up. My previous boyfriend – whom I loved recklessly and to distraction – preferred old school jams, which is why Teddy Pendergrass and Marvin Gaye have permanent places of honor in my aortic chambers.
As you know, after cassettes came the audio crispness of CDs which somehow (for me) made the sex more efficient and clinical? Plus, lyricism had gone through such a huge evolution in the early 2000s that it affected the mood as well. There was a time when the moments leading up to sex were a whole production, replete with candles (of the intention to incorporate a stick or two), roses, chocolate and bass heavy music playing softly in the background.
Revisiting R&B from the 70s on through the 90s, when men would actually moan and audibly climax on a record and comparing it to what passes for 'lovemaking music' now has helped me better understand why my stereo has been off in the bedroom for the past decade. (I also don't want to wake my kids.) Every day 'tear it up and bust it open'. Ah! Is my vagina an avocado? Where is the lyrical swag??
That's not to indicate that I don't miss incorporating music into my sex routine. I do. And I only just realized this morning HOW much I do. And now I'm wondering, what would an Adventures mix tape/Spotify/Apple music playlist sound like? Would you guys help me build one?
Because we're big on consent here, I'd like to offer Ro James' Permission as first on the list, so that a proper foundation is established.
Dru Hill's Beauty always elicits a flurry of body rolls and anything written and performed by Raphael Saadiq stirs hysterical ardor.
When it comes to those moments of passion, is your bedroom a symphony or an echo chamber of silence – like mine? *cries in sudden realizations of the horror* Suggestions for artists from the Continent will earn you extra energy points. 😉 Drop your recommendations in the comments below!