Welcome to the Transformation Cosmos…
Adventures Live 2021
The 2021 #AdventuresLive Festival is launching an exploration into the intersections of Sex, Power and Magic, in a series of panels, workshops and exhibitions. Think sexual and sensual exchange, this year's festival will be fully virtual with a pre-festival in the month of October and the main festival happening via Venu3d and all Adventures social media and YouTube channels November 6th & November 7th 2021.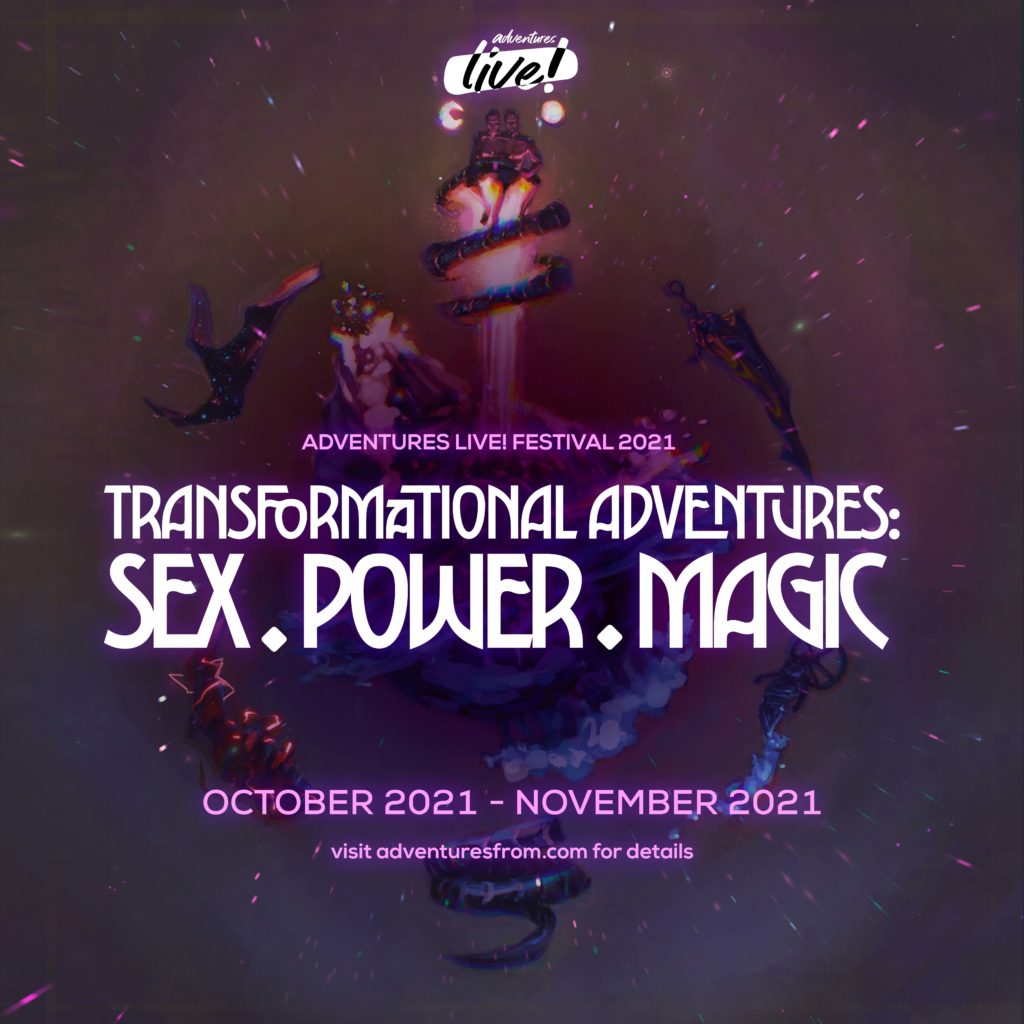 Some exciting panels and workshops to watch out for:
Transformational Adventures: Sexual Empowerment & Pop Culture – Exploring Sex, Power, Magic, transformation, through the lens of pop culture.
BDSM & the spiritual therapy of Submission & Dominance (Rope work with Kaz & Sungakonji)
Sex and beyond – exploring sex and sexuality for trans women
A digital art exhibition, book readings and discussions, IG live and virtual concerts, and so much more!
Visit adventuresfrom.com and all Adventures social media handles for updates on programme line up and other activities to be announced over the coming weeks!
To learn more and find out how you can participate, watch our festival launch conversation with some of the members of the working group.
#AdventuresLive2020 is organised by a working group of Pan-African feminist, queer, trans and gender non conforming activists including: Malaka Grant, Paula Akugizibwe, Akosua Hanson, Fatima Derby, Solange Kibibi, Kafui Offori, Clara Boadu, Dzidzor Dumenu and Lydia Ume
#AdventuresLive2020 is proudly supported by RFSU – Riksförbundet för sexuell upplysning/Sexual and Reproductive Rights for all.
The festival is open to vendors for free. Please email adventuresfrom@gmail.com to book a space!
*** The cover art for Adventure Live! 2021 is designed by MxBadger.