Last Tuesday afternoon I was sitting in my office dreaming about Big Driis and just how "big" he really was down under and all that he could do to me with it, because, well, it was that PHD time for me again: Personal Horny Day. And on those days I can only dream of my chocolate aphrodisiac – in ANY form; man or confectionery. It just so happened that His royal highness Idris Elba was the subject of my fantasy that day.
So anyway. One of my friends randomly showed up with a narration of her own, intruding my reverie of Driis's attempt at nibbling my earlobes. Her blabber ended with a question which got me wondering though. I was able to give her an answer alright. But I thought it'd be interesting to hear what the men also have to say ;). My dear ladies feel free to share too! So here goes:
K: *Giggles* I need a sheet of paper quick! This is too "heavy" for my lips to utter o.
Me: *finds paper*
K: *scribbles with fervency and excitement* "How soon is too soon to send/receive naughty stuff?" *giggles some more as she reads the curious expression on my face; knowing very well I'd have a barrage of questions to ask*
Me: Spill it! Come with me to the back. I'm so hearing all of it!
K: So. He's as much a stranger to me as I am to him. We only made acquaintance about a week ago. But you know how things go sometimes and how flirty I can get. So far so good. It's been fun with no strings attached and I've been enjoying his response.
We were at it again while I was getting ready this morning. And out of nowhere I open a new message to find an image of his…his…bazooka! My dear don't laugh. Bazooka is an understatement chale. It was all dark, and veiny and thick and…alarming! I literally had to fling my phone across my bed as though I'd been burned because of the shock! A turn-my-panties-wet kind of shock though.
Me: Are you kidding?? Just like that? This guy is on some serious mojo with his tools, showing off like that!
K: I know right! I had no idea why he'd do something like that so out of the blue! But then…well I remembered I teased him with a sneaky shot of my thigh the night before to use as his "meat" for the dinner he was having.
Me: Hahahahah! Serves you right! You obviously awakened more than hunger in him eh.
K: Maybe, *giggles mischievously*. But seriously though, what do I do now? Am I supposed to send one back and how long do I have to wait to respond in kind without putting him off or killing the excitement, or come across as a coward who can't finish what she started?? I know it's just been a week but I think I like him a lot. And oh that rod! I can already feel my lady parts parting to its gesture of dominance when I remember how it looked! How soon is too soon B??
Remembering it still makes me giggle. Now I wish I'd seen the Great Bazooka for myself. Haha!
But there you go folks. How soon is too soon to share body parts via chat/video platforms? Let me know what you think. Have you ever been in her situation? Did it end well or was there some regret after "baring it all"?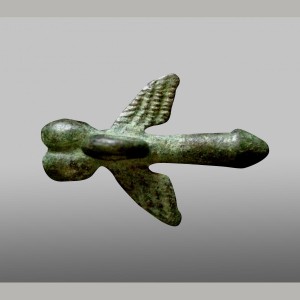 Listen to the audio version of this story on Apple, Spotify, and Soundcloud