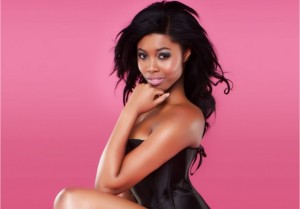 For AM and SA_girl. I added one line just for you. See if you can spot it!
**
"Ow! I will kill you, you fucker!"
I struggled with Greg, while he delivered three more smacks. I bit his thigh almost breaking a tooth on what felt like denim-clad steel pipes.
"Argh!" he shouted, smacking me one more time. I went limp. I could hear him breathing heavier from his exertions and when his hand came up one more time, I twisted away and returned the favour all over his face. Greg paused. He shook his head as if he had been dazed and just as I started crawling away, he pulled be back down, flipped me over and straddled me, pining my arms above my head.
"Get off me Greg!" I wiggled, trying to come up enough to knee him in the groin.
"No, you have bad manners, Otito," he said. "And you're a child so I will treat you like one. Is this the kind of shit you like eh, girlfriend?" He said the word with such sarcasm, it was as if he was flogging me with it.
"Get off!"
"What you don't like me sitting on you?" Greg laughed. "But what about you spreading yourself all over me in the car and almost causing us both to die?"
I struggled some more. My arms felt like they were being wrenched from their sockets.
"How was I to know…"
"How were you to know indeed." Greg's face changed.
"Just get off, okay?"
"Keep still Otito," said Greg through clenched teeth.
"You are not my lord and master Greg, now get off for chrissakes…"
"KEEP STILL OTITO," Greg hissed at me.
And then I felt it pressing into my belly. Greg was hard. While I tried to get my breath back, I could see him gritting his teeth. He let go of my arms.
"I'm going to get off you, Otito and you're going to leave and not come back," he commanded his voice soft and firm at the same time.
"You're going to have to make me," I said. Greg got off me and moved far away. He sat of the floor, leaning against a heavy slab of something grey.
"This is not a game to me, Otito," he said, folding his arms across his chest.
I jumped up. Greg looked startled by my sudden move but before he could do anything, I grabbed his face and kissed him. The intake of his breath in my mouth was ice cold and then he was kissing me back as fiercely as he had spanked me earlier. I had practice-kissed Greg before. This was nothing like that.
This was nothing like the slinky sexiness of Wes or the benevolent warmth of Charles' kisses. This was not the murky depths of my booty-call-man, him of cold nights tasting of metallic loneliness. This was like no man I had ever kissed. I pulled his face into mine. I wanted to absorb and be absorbed by him. I tasted it all; it was spirit and fire and kindness and faithfulness. It was fear and gentleness and the heat of his desire nearly cooked me from within, I half-expected our lips to have melded together forever. I lost myself him Greg. I could feel our teeth graze and the impact of it jarred my bones, shaking something loose over the gaping hole in my heart which I had not ever been aware of.
Then Greg pushed me away. A slivery string of saliva linked us for a moment longer as if in denial of our individuality before it broke. I was elated. It was as if I had been suffering from a cold all my life; bunged-up and slowly viewing that as normal. But now my nostrils were clear and I could breathe better. I was elated. I smiled and looked into Greg's eyes. I saw fury in them.
"This is NOT A GAME!" He bellowed. He stood to his full height and it seemed the sculptures around him took on all his rage.
"I am not playing a game," I said in between fevered thumps of my heart. "Greg I…"
"Do you want to know why I did not tell you how I feel? You think I was being cowardly, but you have no clue. I love you, Otito. I have loved you since I was a kid. I love everything about you; and I have showed you this. You have been certain of my affections because I showed you. If you love someone then it should be more than just a…feeling," Greg tossed the word out with some disgust.
"Greg you are my friend and I love you, you know this," I got off the floor. "You were like my brother."
"Yes, I know Otito," Greg rubbed his head. "And that is why I have said nothing all these years. God, you are making me sound like a dick."
"I don't understand Greg," I said. He looked as if his fury was dying away. I made a move towards him but he held out his hand.
"Stand there, Otito."
"I feel as if you're punishing me, taking yourself away from me, Greg."
"I am not punishing you, far from it. I am just…I'm taking care of me for a change, that's all. I need to think of me for now. I promised I would never judge you and I still won't. I won't stop being your friend either, but I just need to not think about you right now."
"Well, I am standing right here," I said. "You have to think about me. I am here, I CAME here to you. What is that if not thinking about you?" Angry tears itched my eyes. "I apologised for everything. I am sorry. I said I WAS SORRY. Why is that not enough?"
"Otito stop, okay?" Greg was looking angry again. "You don't understand, anything. This is not about you. For once. For once in our twenty-plus history, this is not about you…"
"But it IS about me. It is. How can it not be?" I moved towards him again. I wanted to hold him. I wanted to kiss him and make him love me like he used to. I wanted one thing in my life to be the way it was before I went back to London. I could not stand to have everything in my life so altered.
Greg moved back. "Do you not see what you're doing? Can't you hear yourself? Yes, fine. It's a little about you, but if you cared anything for me, even as a brother you'd just turn around and walk away because I asked you to. Love is…what you do. You'd do this for me even if it kills you because that is what I would do for you. It is what I have done for you. I could have told you anytime that I loved you. I was tempted to tell you before you left, and knowing you, it would have kept you here with me, beside me forever. But I knew you wanted to leave, you had to. And I said nothing to you because you being happy makes me happy. Otito," Greg sounded exasperated. "This is not a Mills and Boon romance okay? You keep acting like I should have beaten my chest or roared and claimed you but you are not an object." Greg's eyes travelled all over my body. "You are a woman and you have a choice. I gave you that choice over and over and over…"
"And then you left when Wes arrived," I snapped at him. "Some love."
"I left because I could no longer watch what you were doing to yourself," Greg smiled; a mordant thing that twisted the corners of his mouth. "And yes, because it almost killed me."
"See?" I crowed wiping away the tears furiously before they could fall. I held on to my anger. Anger was good.
"I'm a man, Otito. A real man. I am not going to heft you over my shoulder and carry you into the night just so that you know I love you. I have fears too – and none greater than loving someone who has no desire to love you back." Greg moved closer and held my hand lightly as if the contact with my skin burned him. "I want the best for you, even if that best is not me. So please, go back to London, live your life, date many many men, even more than you've previously dated. Don't tell me about it, because it will definitely kill me," he smiled. "But do your thing, do it well and to the best of your ability."
I sobbed and Greg tried to brush the tears away without touching me.
"Do whatever you need to do and when you are done, if you still decide that it's me you want, if you still feel the way you do now, just say the word and I'll be there."
"Wha…what…word?"
"Any word. I know you. I'll know if you want me to come."
I could not look at him anymore. I only stared at his feet, at the heavy black boots with reinforced leather, at the grimy jeans, the sections of muscle on his abdomen. Greg lifted my chin to look into my eyes.
"I was not created for games, there is something in my genetic make-up that just can't do them. I'm made to be a husband and a father and I have reconciled myself to this a long time ago. And I am patient, I will wait. But please don't leave me hanging for another twenty years."
My response to that was a sob-hiccup-chortle which caused saliva to splatter on my lower lip. Greg attempted to smile but he looked pained. He stared at my lips.
"But I can't let you kiss me again. And I can't kiss you before you're sure because," he looked me full in the face. "I intend to be the last man that you will ever kiss."
He wiped the spittle from my lip and started walking back to his forge. "Take care, Abby," he said.
"It's Otito," I said immediately.
Greg turned. "Good bye, Otito."
I rushed out of the workshop. The sculptures looked sad. A few of them tried to trip me up as I hurried.
It was raining as I got outside. I stared at the January sky and wondered why it was weeping. Eke stood by the door with a big black umbrella waiting to walk me to my car.
"Take care of him," I said.
Eke nodded. I ignored his unspoken offer of an umbrella and walked into the rain.