Written by Mide
Throughout its history, from lyrics to music videos, the hip-hop industry has been criticized for its sexism. Considering that the industry is male-dominated, this is not surprising. Hip-hop music, while unbridled and overt, only reflects the way men see, interact with, and speak about women in our heavily sexist society.
In September 2020, a comprehensive list of the 50 greatest rap songs about sex was published by Complex; only nine are songs spearheaded by women. According to music connoisseur Kris Ex, in an NPR roundtable discussion on the complex intersection of gender and hip-hop, female entertainers go into the industry prepared to conform to existing male belief systems. Instead, he suggests they create a narrative that reflects their own experiences and beliefs. This is what Megan Thee Stallion does in contemporary rap music.
Like many adults, Megan's current career isn't what she planned. When she was young, her dream was to be a plastic surgeon, she divulged to XXL. Having watched Dr. 90210, an American reality series on plastic surgery, she was captivated by how happy the women would be after getting a procedure done. When Megan realized that she had an aversion to blood however, she took on another approach to make women feel confident; "I'll just make bad bitch music!", she decides.
Hip-hop was an integral part of Megan's childhood so when she needed to find another career path, she didn't have to look far. Her first exposure to female rap came from her mom, Holly Thomas, who rapped under the name Holly-Wood. While Holly-Wood rapped, thinking her child was coloring or watching TV, young Megan was eavesdropping on her mother's bars, thinking "Yeah, uh-huh, I'ma do that, too." Clearly, Megan was motivated by her mother, but where Holly-Wood was a gangsta rapper, Megan is a sensual one.
A 5"10 sexy stallion, Megan is aware of her appeal. On Big Pimpin, the opening song on her first body of work, she raps, "Everybody want a piece/Everybody wanna eat". On Right Back, she spits, "I got whole lotta confidence; a ugly mother fucker might mistake me for a cocky bitch". Two years later, Megan, who is "not seeking approval", seemingly wears the insinuation proudly, affirming that she is, in fact, Cocky AF: "Cocky as fuck, bitch, you know I'm conceited … Yeah, sexy as fuck/Look in the mirror, I'm madly in love."
In 2019, Big Ole Freak, her final tip to stardom and acclaim, was released, landing her her debut spot on the US Billboard Hot 100 chart. In case anyone had doubts, Megan on the song reiterates that she loves to talk her shit. In the discourse dominating sex, men are usually the one in charge; more often than not, it is said that women "give" sex while men "take" it. But with Megan, she runs her own affair: "Come in the room and I'm giving commands." She maintains that she is the "captain" and her male partner is, at best, the "lieutenant." In addition, she seems confident that her partners like being bossed around by her: "Tell him, shut up, make that motherfucker listen/I bet he gon' like it, he won't do no tripping."
Megan's first audience is herself. She reveals that Big Ole Freak makes her feel "super sexy. Very confident, very free." She clarifies that singing about sex and her body is not very intentional – it's just who she is: "I just love my body … I feel like it really comes across in my music, and I like to make other women feel like it, too."
As a result of social conditioning, women are often timid about what they want in the bedroom, but not Thee Stallion. Megan doesn't ask, she demands what she wants: "a nigga who gon' slurp" her in Captain Hook; how she enjoys it: "spit in my mouth, I enjoy it" in Pressurelicious; and with who she wants it: "tall and chocolate" in Consistency, who has "a dick with a little bit of curve" in Captain Hook. And although she has a particular fondness of men who "find the clit with no navigation" (as said in Captain Hook), when a man isn't fucking how she wants him to, she corrects him, "uh-uh, don't fuck me like that, fuck me like this" (in Cry Baby).
Megan is the shit, and she knows it. Her body is "a drug" that has her partner "addicted"; she is "too sexy to be fucking under covers"; she's "Mrs. Quick to make him nut"; her pussy is "bomb, explosive"; it is "soaking, osmosis." Women who brag about their game are often shunned by some feminists as being internally misogynistic. They are accused of scrambling for male attention by suggesting that they are better than other women. I argue it is not always the case and does not employ nuance. As long as heterosexuality remains a thing, men and women will always compete for each other's attention. If the competition is healthy, I see no problem with it. More importantly, if men can brag about their dick size and how good they make women feel, I think it's fair to allow women this same manner of expression. Ultimately, it's a good thing for female sexual liberation – if a woman is comfortable with her body and sexual desires, she is more likely to enjoy sex because she knows what she wants and how she wants it.
For Yoruba women, talking about sex with other women is commonplace. In places like hairdresser shops and nail salons, women often bond over sex and their relationships with men, including arguing about which sex styles guarantees female pleasure. They agree on the positions that promise to facilitate the work when they intend to curry favor with their male partners, and simultaneously agree that the only reason they still put up with men, despite their shameless frolicking, is because of how luscious penis is.
A Yoruba woman, Niniola, believes strongly in sexual expression. But where others would limit their conversations to inner circles, she boldly carries it with her to the studio. Aware of the restraint a lot of women feel when talking about sex, she insists that there is nothing shameful about it. "Let it come from my lips as a woman. I can tickle the fantasy and I can be frank with you," she maintains.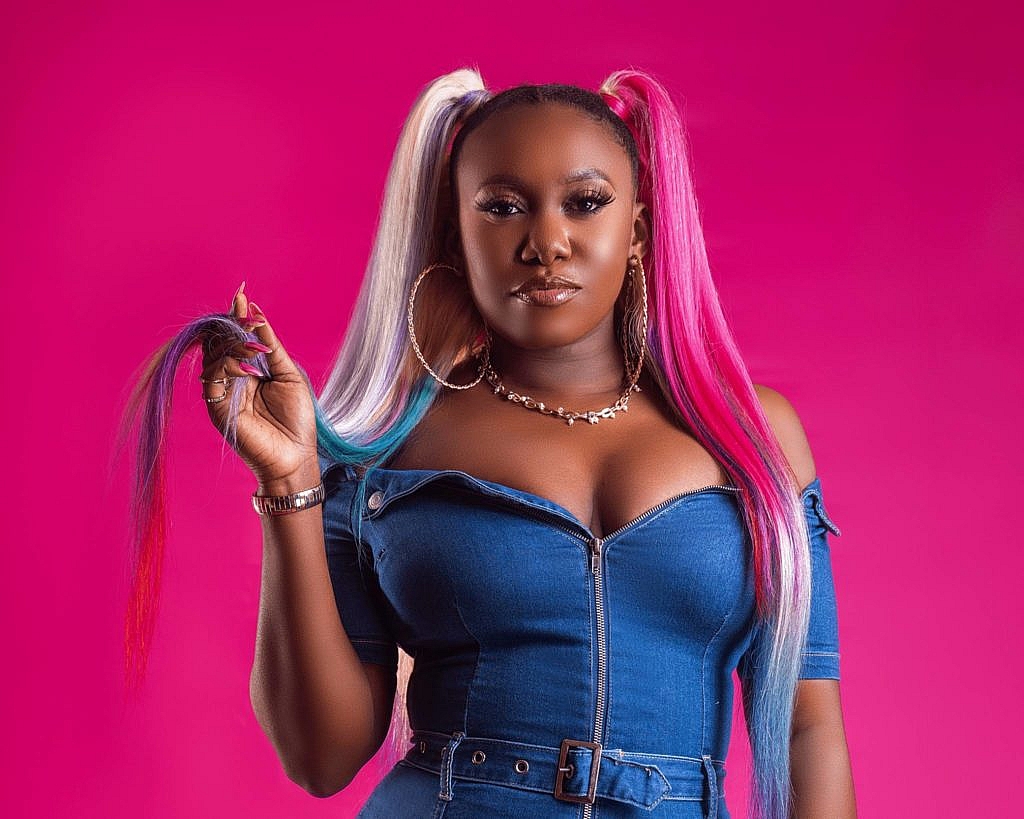 In 2014, a year after her participation in Project Fame West Africa, Niniola's first single Ibadi, a title that means backside, was released. 8 years later, her discography continues to follow this foundation of sensual lyricism cocooned in bouncy beats. On Bana, a euphemism for her partner's banana, she demands, "Another round, oh baby/Don't delay me." In Yoruba, she adulates the exquisite details of her lover's penis: "Banana to nipon/Banana to niye (A terrific penis/An expensive penis)." Similarly, Niniola believes in the abundance of her juice. On My Body, she tells her partner that it is really dripping, advising him to, therefore, come with his umbrella.
On mellow 6th Heaven, she starts out by venerating, "Ni oruko baba ati omo (In the name of the Father and Son)", because [God] has sent an angel to her. To her partner, Niniola discusses, "So when you lick my nipple, oh, it's on fire/I'm begging you to put it inside", urging him to give her the best time of her life. In sexual and romantic relationships, people are often afraid to be vulnerable but on Addicted, Niniola doesn't care. She admits, "You know I need it/I'm so addicted" and even goes as far as confessing that she cannot live without it.
I often joke that my alter ego is a Megan Thee Stallion. While literature reflects society as it is, it can also influence it. In real life, I am nowhere as bold as these women, but outside the bedroom, I let go of all my restraint and, emboldened, enjoyably repeat their songs line by line. In those moments, I become them and I'm as audacious. The journey to liberation is never easy, but the infectious way these women openly talk about how much they enjoy sex is a step towards removing the discomfiture that shrouds female pleasure.There is some expected push back at these women being openly sexual, like when American Politician James Bradley, after "accidentally" listening to Cardi B and Megan's WAP, tweeted that both women were the result of children growing up without God and a strong father figure. Similarly, music critic Kolawole, claims Niniola "sprinkles her song with debauchery." Nevertheless, this type of music is in demand – according to Billboard, WAP broke records for the most streams for any song in its first week, and Niniola revealed that fans tell her the confidence she oozes through her music is astounding.